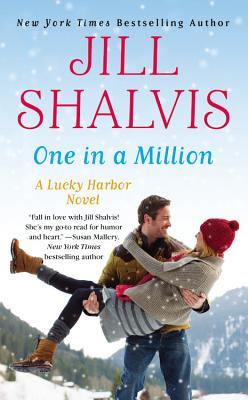 Grade: A-
Hotness Level: Blaze
Kink Level: No Kink
Genre: Contemporary
Series: Lucky Harbor #12
Published: 10/14/14
Reviewed by Kate
368 pages
Tanner is the last of the Lucky Harbor Charters trio to pair up.  He's happy being a loner, taking care of everyone in his life but not risking his heart.  Callie has been sent to Lucky Harbor, where she grew up, to determine if her grandma, Lucille, is crazy or not.  She's was left at the alter years ago and is not willing to put her heart on the line again.  A very casual relationship between Tanner and Callie seems to be just what they both need.  Until they both start to want more.
Tanner is my new favorite Shalvis hero, although Anne would tell you that I say that about every Shalvis hero I read.  But seriously, when you read about the sucker valentine from high school you'll completely understand why I melted for a fictional hero.  I think Tanner's going to be my new book boyfriend (shh…don't tell my husband).  Callie is such a wonderful, quirky character.  Her grandmother is Lucille, so can we expect anything else?  But behind her funny and klutzy exterior there's such a genuine fragileness that you can't help but root for her as she struggles to get over the pains and disappointments of her past.
We've reached the final Lucky Harbor book and I have to admit to being a little sad at seeing it come to an end.  However, Shalvis did such a marvelous job of finishing the series strong and I'm looking forward to seeing what she writes for us next.  If you haven't read a Lucky Harbor book yet, you're missing out on a funny and heartwarming small-town series.  Pick up any book in this series and you'll find yourself going back to read the rest.  But I think this one's my favorite of the bunch.