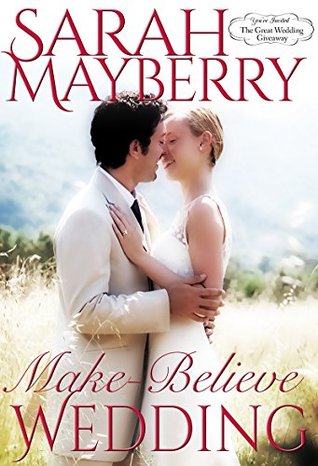 Grade: B
Hotness Level: Blaze
Kink Level: No Kink
Genre: Contemporary
Series: Montana Born Brides #9
Published: 7/28/14
Reviewed by Kate
160 pages
Andie has had a secret crush on Heath, her boss and her brother's best friend, for years.  Unfortunately, other than on the job site, Heath doesn't really know she exists.  One night, while drunk at a party, Andie fills out an application for a dream wedding and lists Heath as her fiancée.  She uses all her dreams of Heath as the basis for her entry.  Then, promptly forgets about it until she discovers that she and Heath have been chosen as finalists in the competition.
I really enjoyed the unrequited love angle here, but I'm kind of a sucker for that kind of story line.  And Sarah Mayberry does a beautiful job with it.  Heath decides to go along with the whole scheme to help Andie save face, but of course he quickly falls for her.  If you're looking for a quick, low-conflict, light hearted read give this one a try.