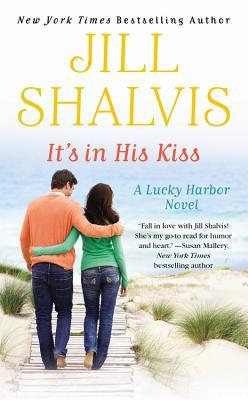 Grade: A-
Hotness Level: Blaze
Kink Level: No Kink
Genre: Contemporary
Series: Lucky Harbor #10
Published: 8/26/14
Reviewed by Kate
368 pages
Becca has arrived in Lucky Harbor, escaping the drama and negativity that was consuming her life when she was living closer to her family.  She's trying to get her life back on track.  She's not looking for anything romantic, but she can't ignore SGS-Sexy Grumpy Surfer.  Sam (SGS) enjoys the life of being a loner, with the exception of his two business partners.  He's happy with his boats and his close friends.  But for some reason, he just can't stay away from Becca.
In typical Shalvis fashion I was drawn to the characters and laughing out loud by page 4!  Shalvis has gotten written dialogue and thoughts down to funny perfection.  But Sam and Becca's story isn't all smiles and chuckles.  Their histories have left them both scarred and leery of giving their hearts to anyone.  The emotion that comes from this pair is staggering at times.  Yet Shalvis manages to weave humor in with the emotion without cheapening the feelings that Sam and Becca are experiencing.
Jill Shalvis is the queen of small town contemporary romance.  Managing to mix emotion and humor with ease, she has made Lucky Harbor a place where I want to live and a cast of characters I wish I could call friends.  This one is going on my "best of 2014" list.