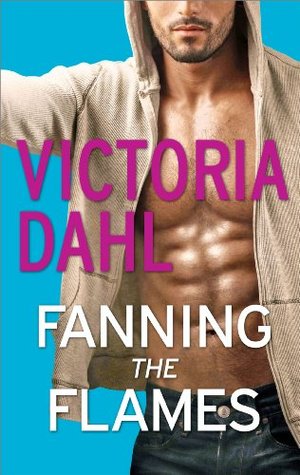 Grade: A
Hotness Level: Blaze
Kink Level: No Kink
Genre: Contemporary
Series: Jackson: Girls' Night Out #0.5
Published: 7/1/14
Reviewed by Anne
84 pages
Jake is a widower and a fire chief.  Lauren, a librarian, is divorced from a close friend of Jake's.  The fire station and the library are in the same building.  Lauren and Jake know each other, and each is attracted to the other, but neither has been ready to move on from their first marriages.  But it's been years, and their mutual attraction and some observant friends are pushing them to do something about it.
Go read this book.  Now.  Seriously.  This is one of the best short stories I've ever read.  Darn near perfect.  Lauren and Jake both have grown children.  They're both doing fine on their own, though they'd love a little companionship.  Watching them circle each other, and then finally move on each other?  So much fun!
It's got an awesome "caught in the act" scene.  Reading about Lauren and Jake figuring things out was really just perfect from beginning to end.
I'll leave you with a quote:
"Is that all it takes to make you happy?  Mid-priced Scotch?"

She laughed, but as her laughter died away, her eyes snapped with heat.  "No, actually.  It takes more than that to make me happy."

Her voice had gone low and warm, and regardless of worry or guilt, Jake was damn sure not going to miss that hint.  "Lauren," he said, setting down his drink. "Are you drunk?"

"I'm a little buzzed."

"How buzzed.?"

Her gaze slipped own to his chest.  "Buzzed enough to tell you that I love watching you run without a shirt on."

"Oh."  That blasted all thought from his brain and left him blank for a moment.

"You're really sexy.  I shouldn't tell you that, but I'm buzzed and I really want to tell you."

"Lauren—"

"Because you walk around without a shirt like it's no big deal.  Like you don't even know.  And Jake?  It's really, really…" She reached out her hand slowly, fingers brushing over the fabric of his shirt.  "Distracting."  p.44